Evert Sooster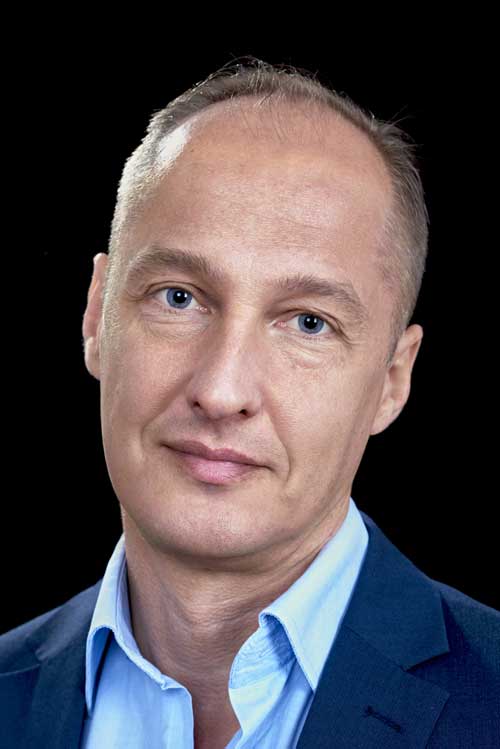 Evert Sooster is a freelance artist , bass
Within the beginning years of his career Evert Sooster had a number of engagements in well known opera houses like the Wiener Kammeroper (Trulove / THE RAKES PROGRESS and Simone / GIANNI SCHICCI), the Schwetzinger Festspiele/ Opera du Rhin of Strasbourg (Masetto / DON GIOVANNI), ), the Opera North in Leeds (Arquell /PELLEAS ET MELISANDE), the Opera Marseille (Vanuzzi /DIE SCHWEIGSAME FRAU), the Opera Helsinki (Enrico / ANNA BOLENA) and at the Teatro San Carlo Napoli to sing Abimelech in SAMSON AND DALLILA by C. Saint-Saens. Furthermore in 2002 he was guest at the Salzburger Festspiele, singing König in DIE LIEBE DER DANAE by Richard Strauss and in 2003 singing Philisters / SAMSON & DALILA – conducted by Mo. Velery Gergiev and with Placido Domingo. Later he sang at the Opernhaus Passau the part of Phillip / DON CARLO and Fiesco / SIMON BOCCANEGRA, at Hessisches Staatstheater Wiesbaden the title role in BORIS GODUNOW and Colin / LA BOHEME, at Theater Rostock König Treff in Sergej Prokofieff's THE LOVE FOR THE THREE ORANGES and Kaspar / Eremit in Weber's DER FREISCHÜTZ at Reinsberg/Austria.In 2010 at the Budapest Springfestival he performed as Mephestopheles in Berlioz's LA DAMNATION DE FAUST in Budapest as on tour in Zagreb and Ljubljana.
In the folowing season of 2012/2013/2014 he was a permanent soloist at the theater of Freiburg / Germany. There he sung Truffaldino in ARIANDNE AUF NAXOS by Richard Strauss, Surin in DAME PIQUE by Tschakowsky, Procida / Vaudemont in I VESPRI SICILIANI by Giuseppe Verdi, Yunus Güner – Sibels Father in GEGEN DIE WAND by Ludger Vollmer, Talpa in Il TABARRO by G.Puccini.
He has sung in 2012 Il saccerdotte at the production of Fabrica Veneranda in in the Duomo di Milano ASSASSINO NELLA CATTEDRALE by Ildebrando Pizzetti .In November 2013 Evert Sooster has sung in MESSA DA REQUIEM by Giuseppe Verdi, first in the Münster Church of Herford and at the folowing recital at the Regentenbau Hall in Bad Kissingen.
Since 2014 Evert Sooster is a permanent guest soloist at the opera hauses of Russia and Ukrain, such as Opera of Ekaterinburg , Opera of Odessa , Opera of Novosibirsk. In this theaters he is performing main parts of his repertory like Boris, Gremin and Fiesco. Apart of that, in 2015/2016 Evert Sooster was singing at Operahouse of Baden / Austria : "THE MAGIC FLUTE", Mozart – Sprecher , at the Tyrolean Opera Festival in Erl : THE MAGIC FLUTE , Mozart – II Armoured Man . For the saison 2016 / 2017 are planned new appearances of Evert Sooster at the festival in Erl .
Since 2017 Evert Sooster has sung at the Opera of Linz , Austria : Il Commendatore "Don Giovanni" by W.A. Mozart and The First Soldier " Salome" by R.Strauss. In february 2017 he has sang in his hometown st.Petersburg at the Alexandrinsky theater – premiere of "Oedipus Rex" by Stravinsky, Creon and Messenger. In march 2017 Evert Sooster has performed at the Opera Bergen , Norway - "The Legend of he Invisible City of Kitezh" by Rimsky-Korsakof , Gusljar and Bedjaj. In April 2017 in Bergen , Norway - Messa di Requiem by G.Donizetti , the leading bass solo part.
Evert Sooster is now guest professor for singing at the Vienna Music Aсademy - www.wienermusikakademie.at.
Homepage : http://evert-sooster.com